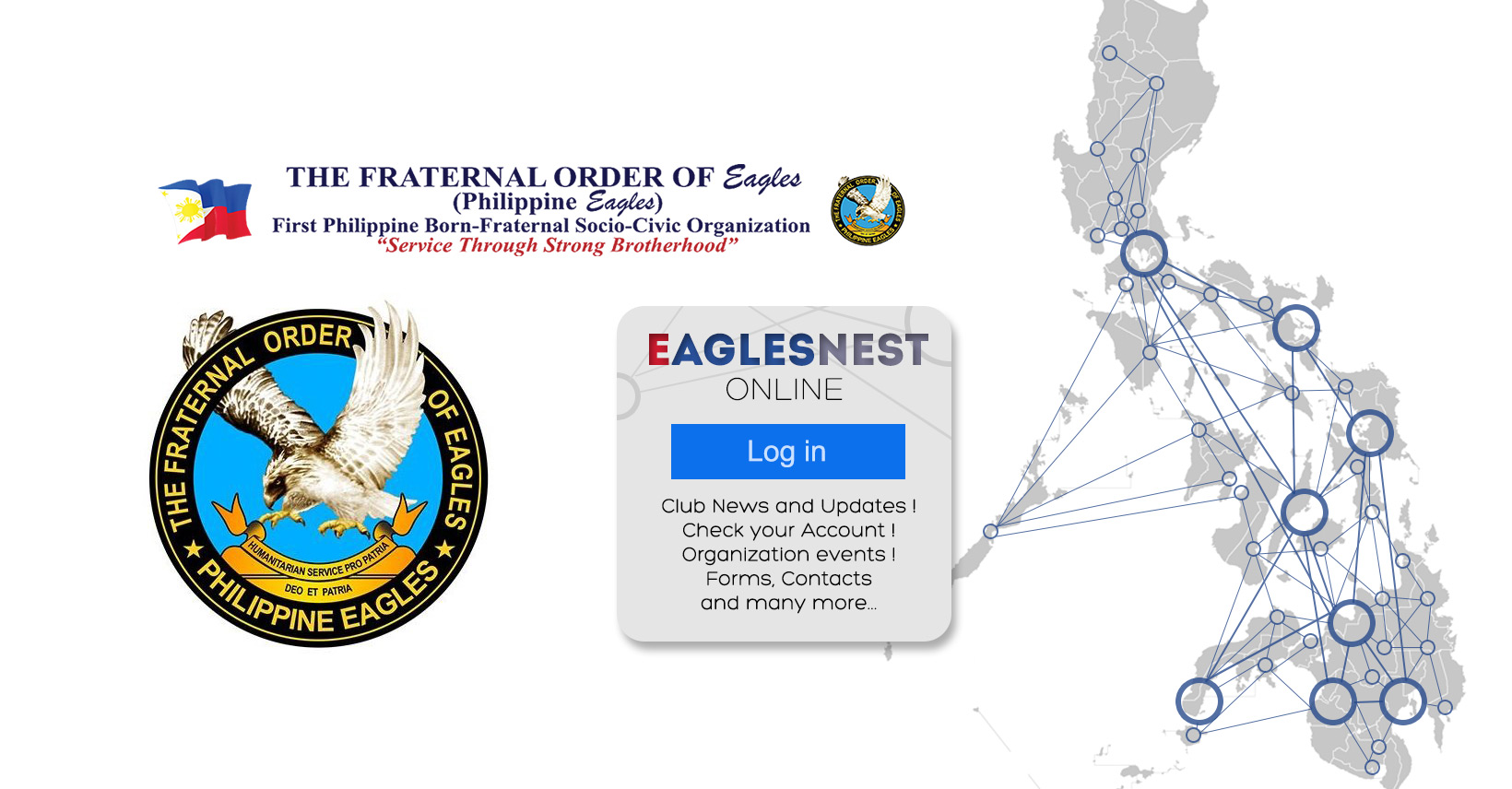 Why we need Eagles Nest Online?
As secretaries, we have a hard time managing both our daily work and our The Fraternal Order of Eagles - Philippine Eagles documentations. Our Eagles Nest Online will help you sort out and remember things that are necessary for our club and organizations. 



Missing documents and files are sometimes very hard to find in a short time. Our Eagles Nest Online will provide essential needs for your club in times in emergency GMM and EXECOM. 
Question and Answer, a lot of us ask questions and do positive debate verbally without proper documentation and records. Our Eagles Nest Online has a forum that helps each Officers and Eagle Members to answer those critical questions and understand the need of each Eagles Club, Regional and National. 
 Who am I? A lot of Eagle Members do not know what is their status and who are they in the club and where they are from. To minimize confusion and 'colorum' members, the Eagles Nest Online will help them address these kinds of issues. Especially from a multi-member Kuya from different Eagles Club. The system will give him/her all the updates from multi-clubs with just one click. 
 In time of Pandemic, most meetups are done online. Eagles Nest Online provides online video meetings.

Why we have Eagles Nest Online?
We need a management system tool that will help us simplify the life of every Eagle Member in every club. This Management System is a Learning Management System customized to handle large organizations. The system is proven and tested for decades. Eagles Nest Online users must be committed to doing things with heart and soul. To make this world a better place to be, And when the storms of life are raging, Let us help mankind to see and put back in the track in fast action by what we learned before that were recorded in the system. I am an Eagle, Doing all I can, To ease the pain, to lessen ills, to lend a hand, to lessen the burden of Eagle Member Management so that we can give more time to our family and friends. The Eagles legacy must be easily and smoothly passed on to our new Eagles without experiencing the repeating burdens. Mabuhay and Agila!